October 18th, 2019
Double congratulations to Wan for her recently accepted publication on Advanced Functional Materials, and for winning the Kaneka Scholarship for Visiting Scholar!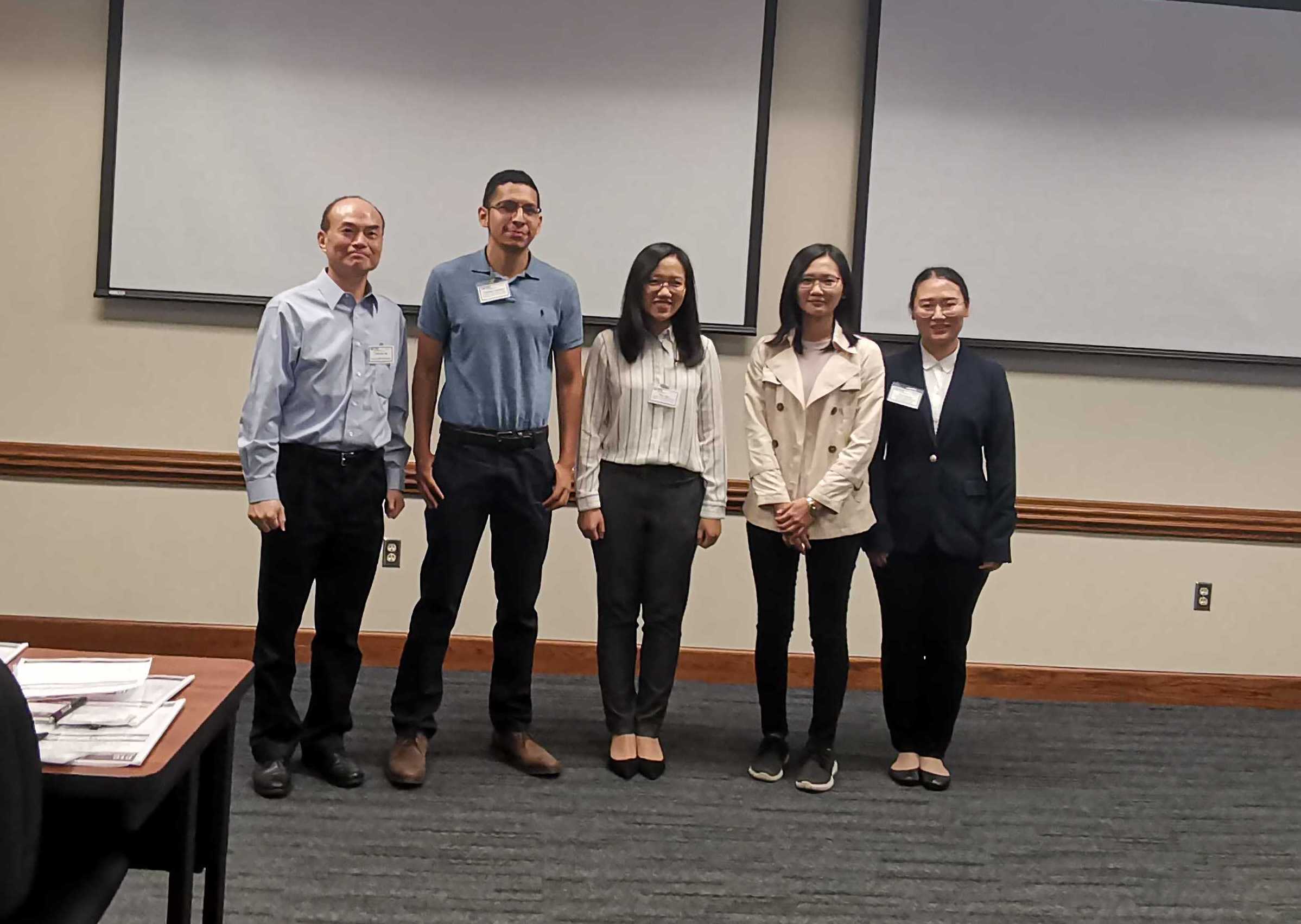 August 9th, 2019
The group welcomes Prof. Zhenan Bao's visit during the 2019 PAT conference!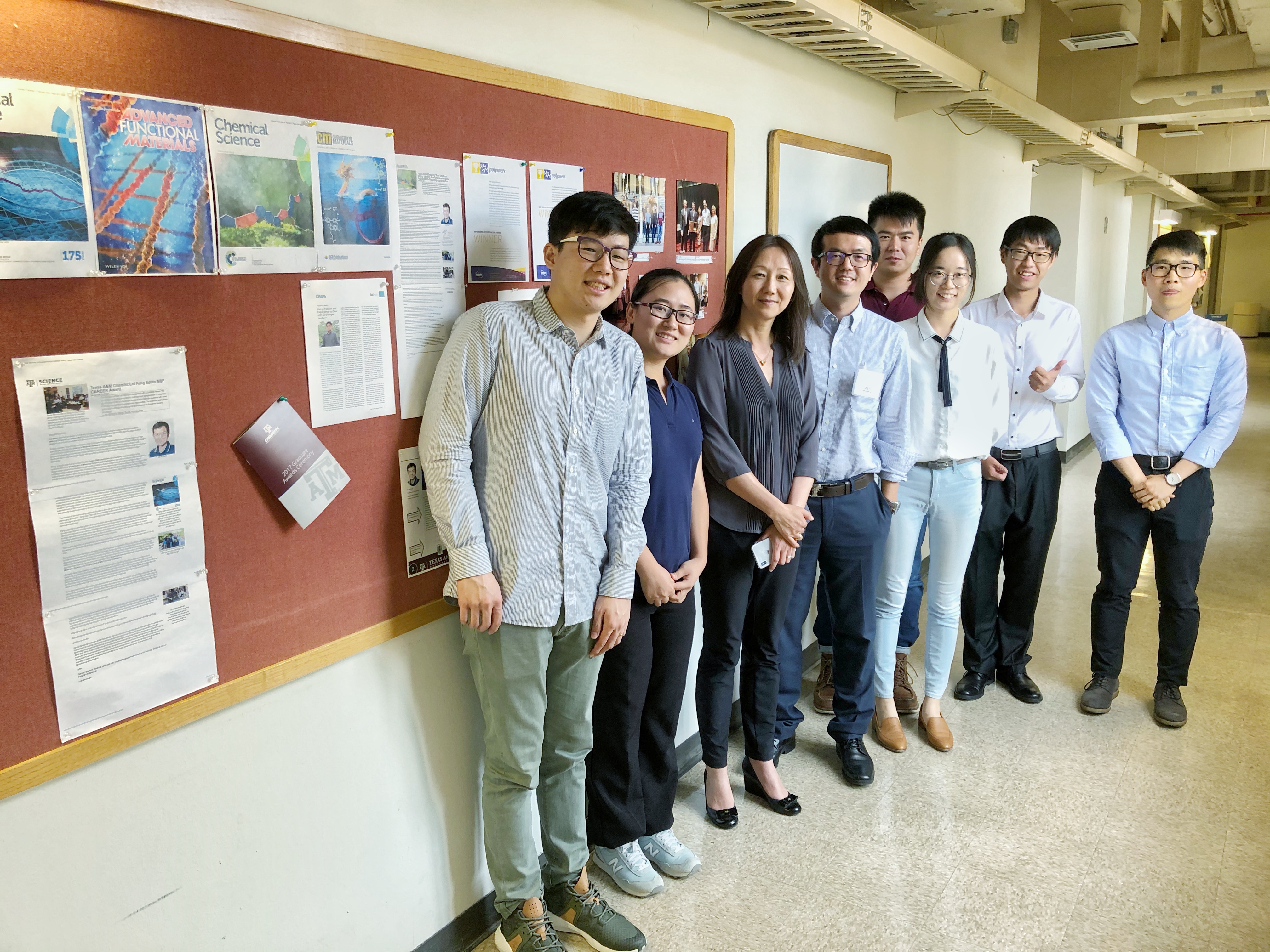 June 27th, 2019
At the 2019 Physical Organic Chemistry Gordon Research Conference, Bo-Ji won the poster award and gave an oral presentation!
June 16th, 2019
Lei was awarded the Distinguished Junior Faculty Award of the Chinese-American Chemistry & Chemical Biology Professors Association (CAPA). Congratulations!
June 1st, 2019
The group appreciates another round of generous support from the Welch foundation for our research on rigid pi-systems.
May 15th, 2019
Congratulations to Congzhi for winning the 2019 Departmental Dow Chemical Graduate Scholarship, before he graduates with his PhD degree. Yirui and Xiaozhou also win the OGAPS Graduate Student Travel Award!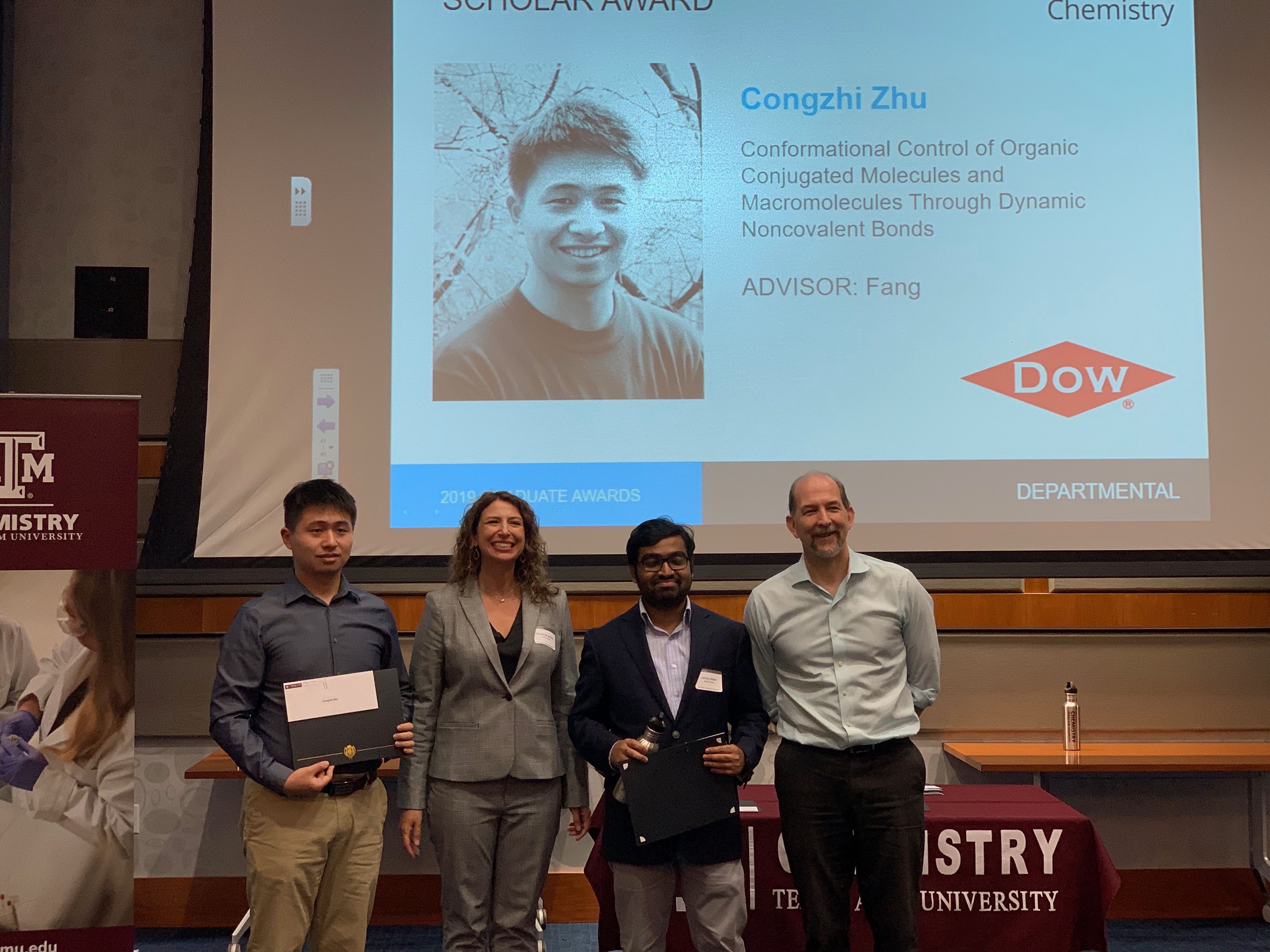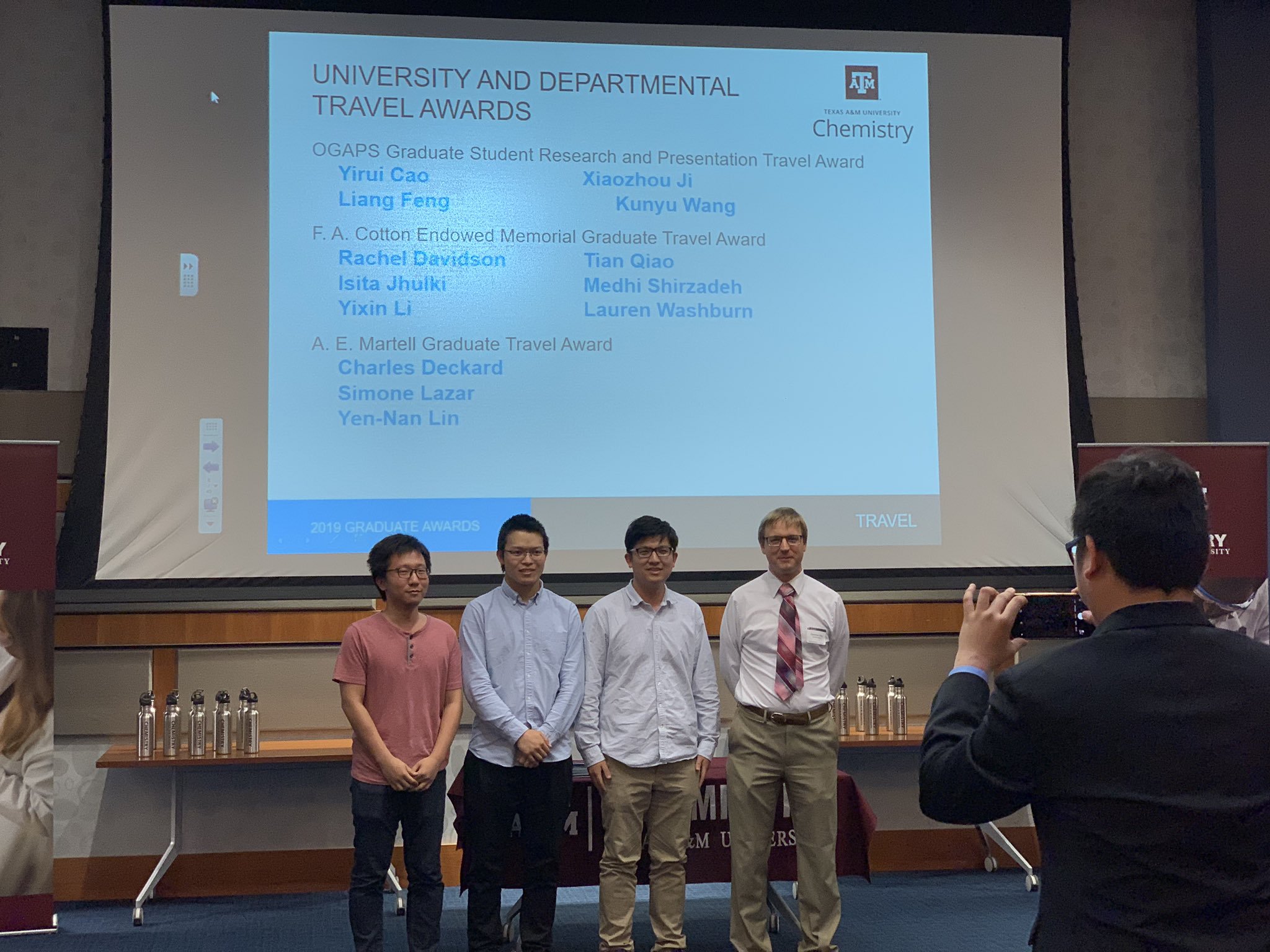 April 12th, 2019
Congratulations to Xiaozhou, who was awarded the Society of Plastic Engineers (SPE) scholarship!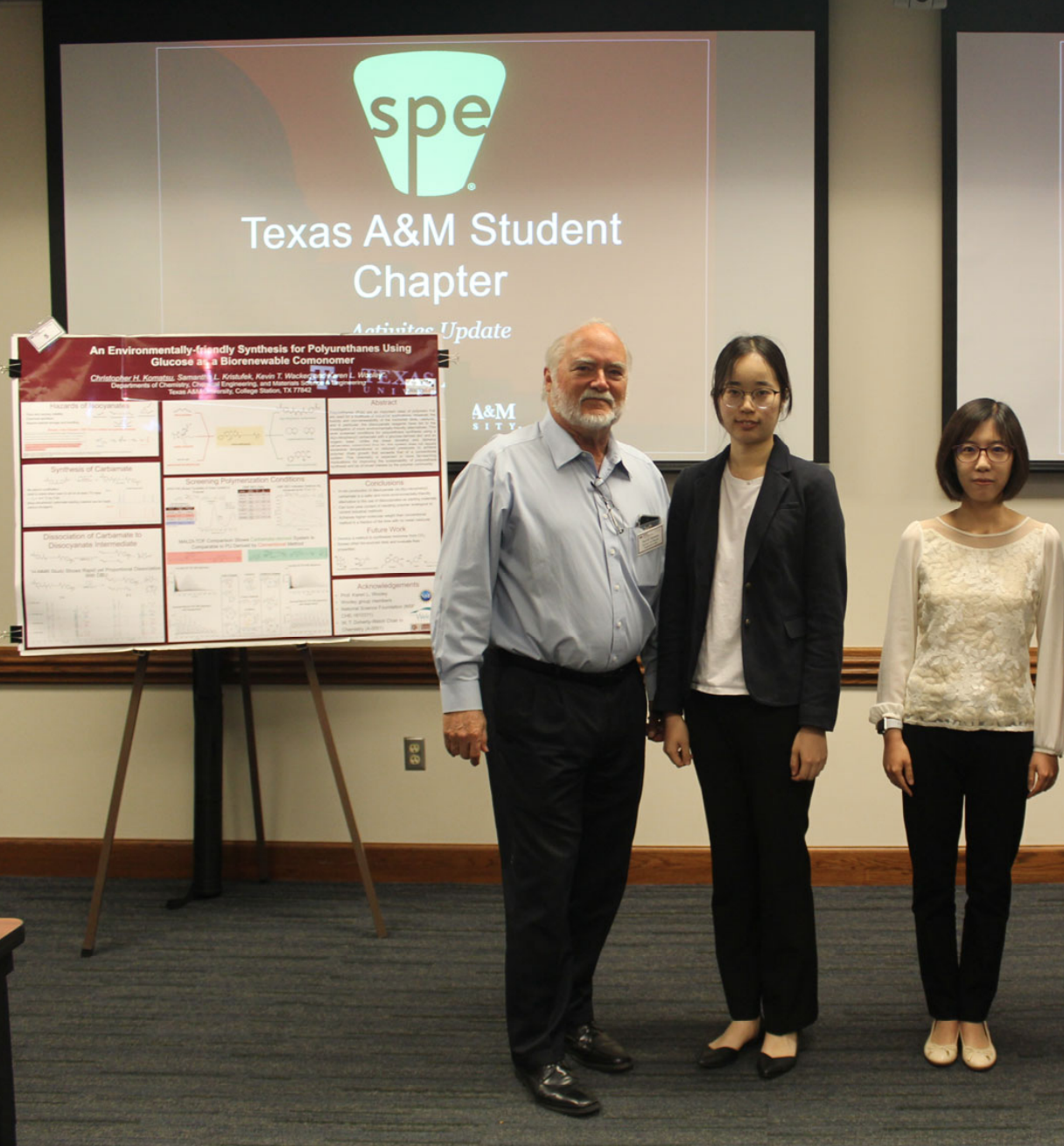 Feb 26th, 2019
At the 2019 Society of Plastics Engineers Polyolefins Conference, Alex was awarded the Polymer Materials and Additives Division Scholarship. Congratulations!