Welcome to the Zhou Group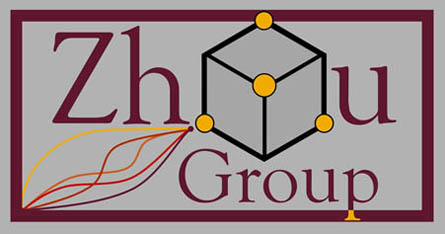 The Zhou Research Group focuses on interdisciplinary research spanning Chemistry, Biochemistry, and Materials Science and Engineering with a emphasis on porous materials such as Metal Organic Frameworks (MOFs), Porous Polymer Networks (PPNs), and Covalent and Coordination Cages. By exploiting the extreme tunability of metal–organic frameworks (MOFs) porous polymer networks (PPNs) and other porous materials, the group seeks to understand the role a material architecture and functionality has on its chemical and physical properties and how modifying these properties can lead to the development of MOFs and PPNs for applications related to gas and energy storage, separations, catalysis, enzyme immobilization and drug delivery.
More
Noteworthy News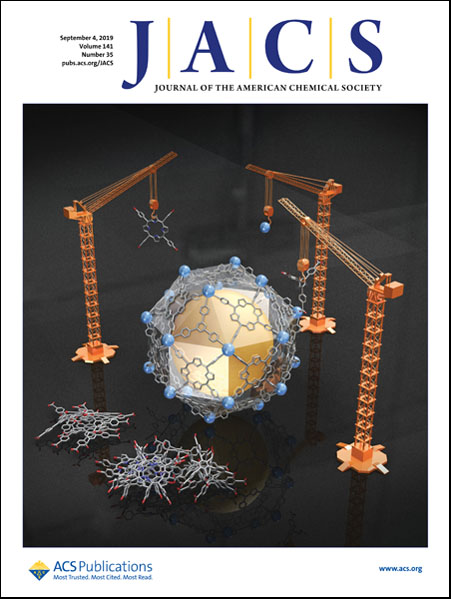 Liang Feng was selected for the ACS Division of Inorganic Chemistry (DIC) Student Travel Award, the Derek & Christiane Barton Graduate Endowed Fellowship, and the JEMS Scholarhsip for Collaborative Research. Well done, Liang!
Congratulations to Gregory S. Day on being selected for the prestigious Department of Energy Graduate Student Research Award! The College of Science featured his accomplishment here.
Our undergraduate researcher, Benjamin Becker, was awarded the first place poster presentation during Student Research Week. Great work!
Congratulations to Angelo Kirchon on a successful Preliminary Examination!
Dr. Zhou was one of two faculty members from the College of Science named a Highly Cited Researcher for 2018! Check out the College of Science article and the full list at Clarivate Analytics.
Please check out Dr. Zhou's author profile at Angewandte Chemie!
Dr. Zhou was recently featured as an Endowed Chair on The Welch Foundation's website!
Our joint research with Dr. Jean-Philippe Pelois was featured in Texas A&M TODAY.