Course Information
TuTh 12:45 - 2:00 p.m.
Fall 2011
Instructor, Professor Karen L. Wooley
This course is being team taught as a distance-learning course, together with CHEM 555, offered at Washington University in Saint Louis, Saint Louis, MO, USA, TuTh 1:00 - 2:30 p.m. (Instructor, Professor John-Stephen A. Taylor)
*Nanomedicine art courtesy of Dr. Laurent Levy, Ph.D., http://www.laurentlevy.com/.
prerequisites
CHEM 228 and CHEM 315 or equivalents.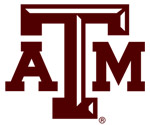 Nanomedicine
This course will detail recent advances made in the field of nanotechnology, from fundamental principles to designs for medical applications. This course will provide the basic principles of nanotechnology as a foundation for the design of advanced nanostructured materials that are capable of interacting with and mediating biological processes, and will include highlights of nanomaterials that are undergoing clinical trials and/or have reached commercialization for medical applications.