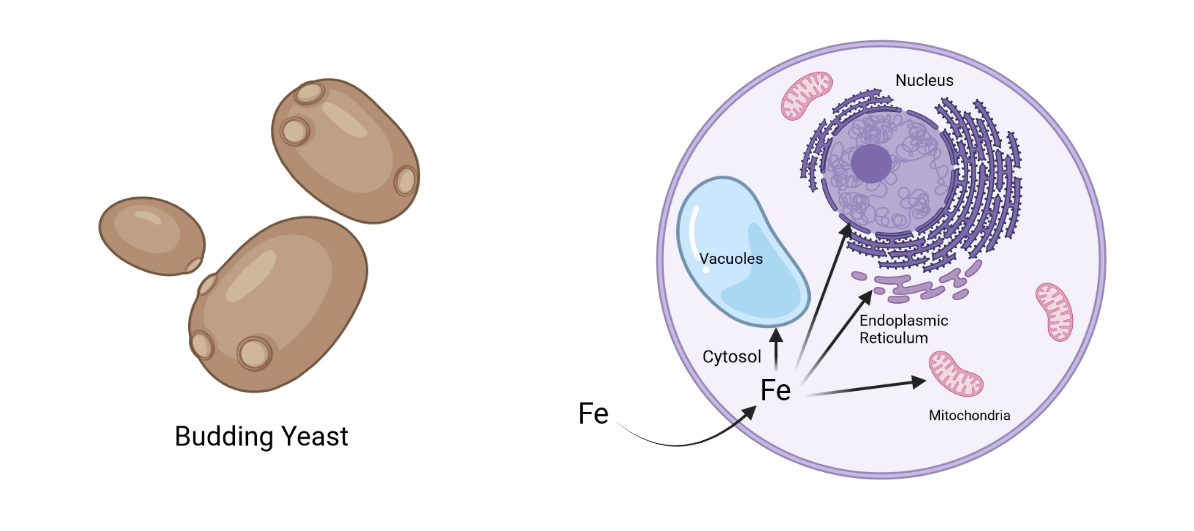 Metalomics of a Yeast Cell
We isolate organelles from yeast cell to understand metal trafficking at a granular level. Mitochondria are of particular interest because they are the 'hub' of iron metabolism.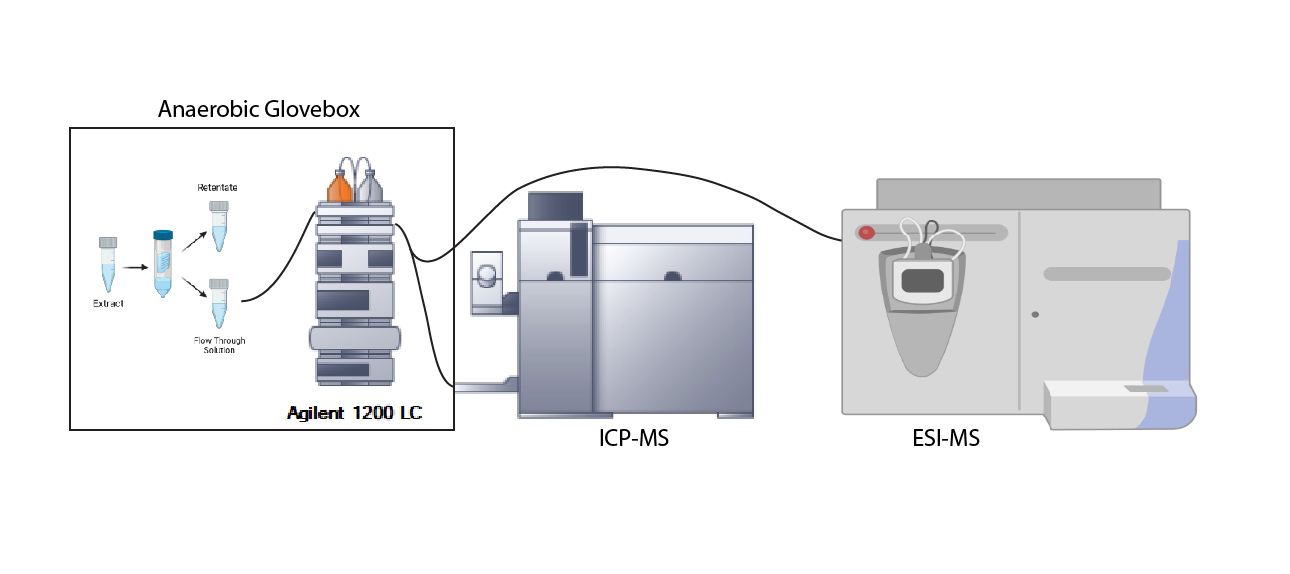 LMPs consist of small metal complexes with nonproteinaceous ligands. We are using liquid-chromatography interfaced with inductively-coupled plasma mass spectrometry (LC-ICP-MS) to detect, identify, and characterize these pools.