December 2015
Congratulations to graduate students Jongbok Lee, Congzhi Zhu, and Tianyu Yuan for passing their PhD prelim exams!


November 28th, 2015
The group celebrated Thanksgiving and enjoyed each other's company (outside of lab!) with a great dinner at Lei's House.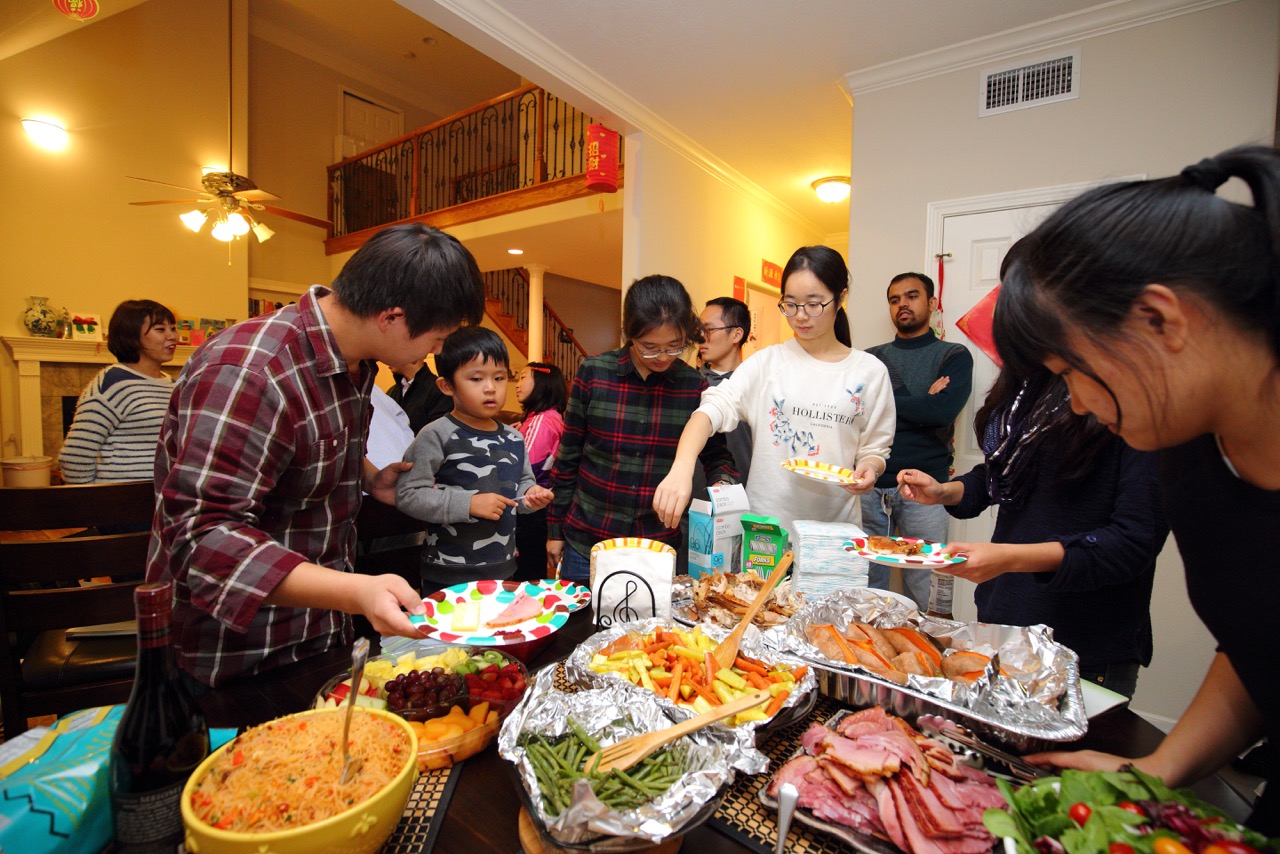 November 24th, 2015
Congratulations to undergraduate researcher Connor McBroom, who won an award for "Outstanding Presentation in Polymer Chemistry" at the Gulf Coast Undergraduate Research Symposium by presenting his work from the REU program!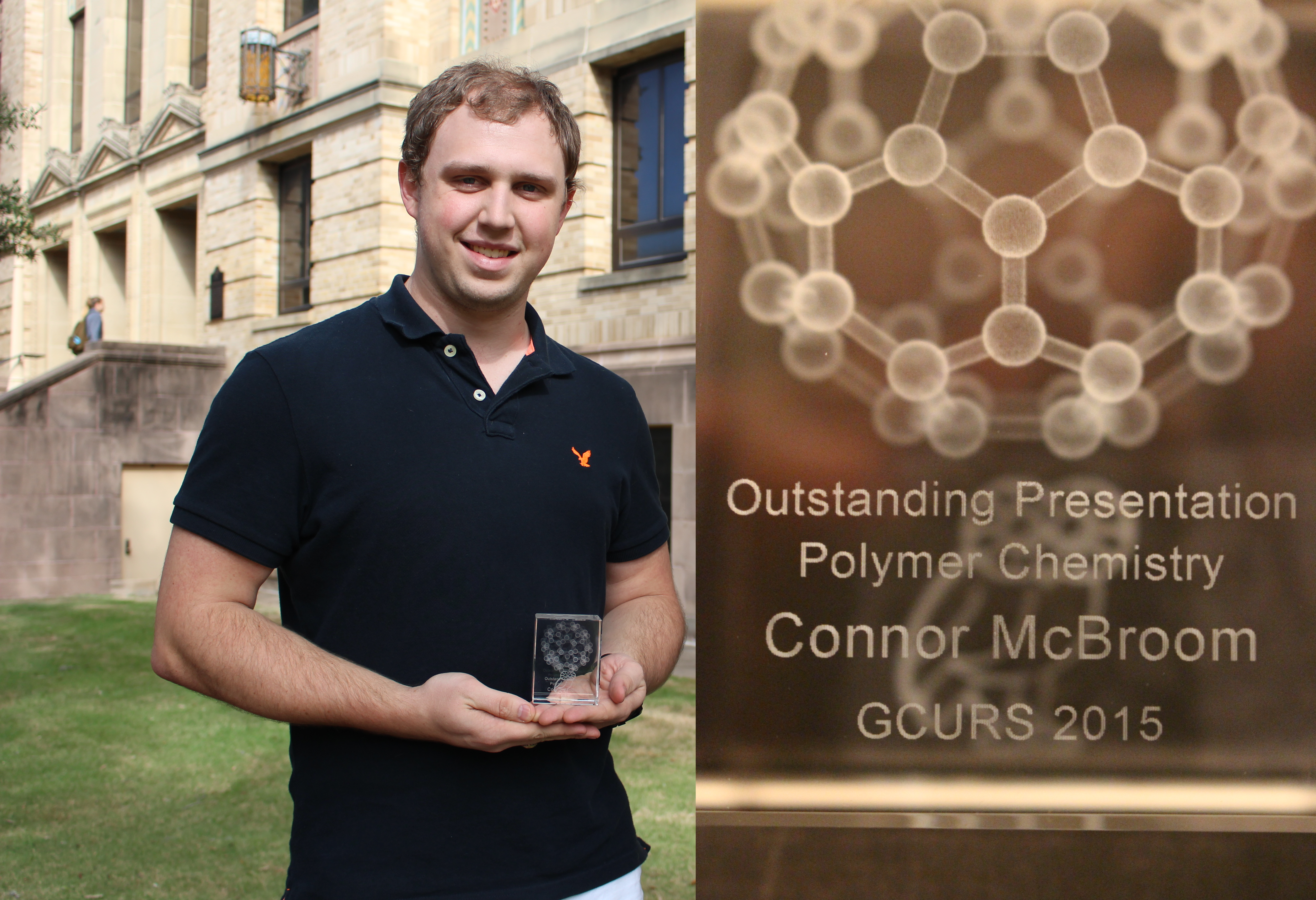 November 20th, 2015
Our user proposal to the Molecular Foundry at Lawrence Berkeley National Labs on Dynamic Bond-Promoted Coplanar p-Extended Functional Polymers has been approved. We look forward to working with our collaborator Dr Yi Liu at LBNL.
November 9th, 2015
Congratulations to Jongbok and Zi-Hao, whose papers were just accepted in Chemical Science and Polymer Chemistry, respectively.
October 20th, 2015
Four new graduate students joined the group: Xiaozhou Ji, Mariela Vazquez, Chenxu Wang, and Mohammad Usman. Welcome!
August 5th, 2015
Congrats to Jordan and Julia for completing their summer REU! They both gave a poster and oral presentation to wrap up their 10 weeks of research.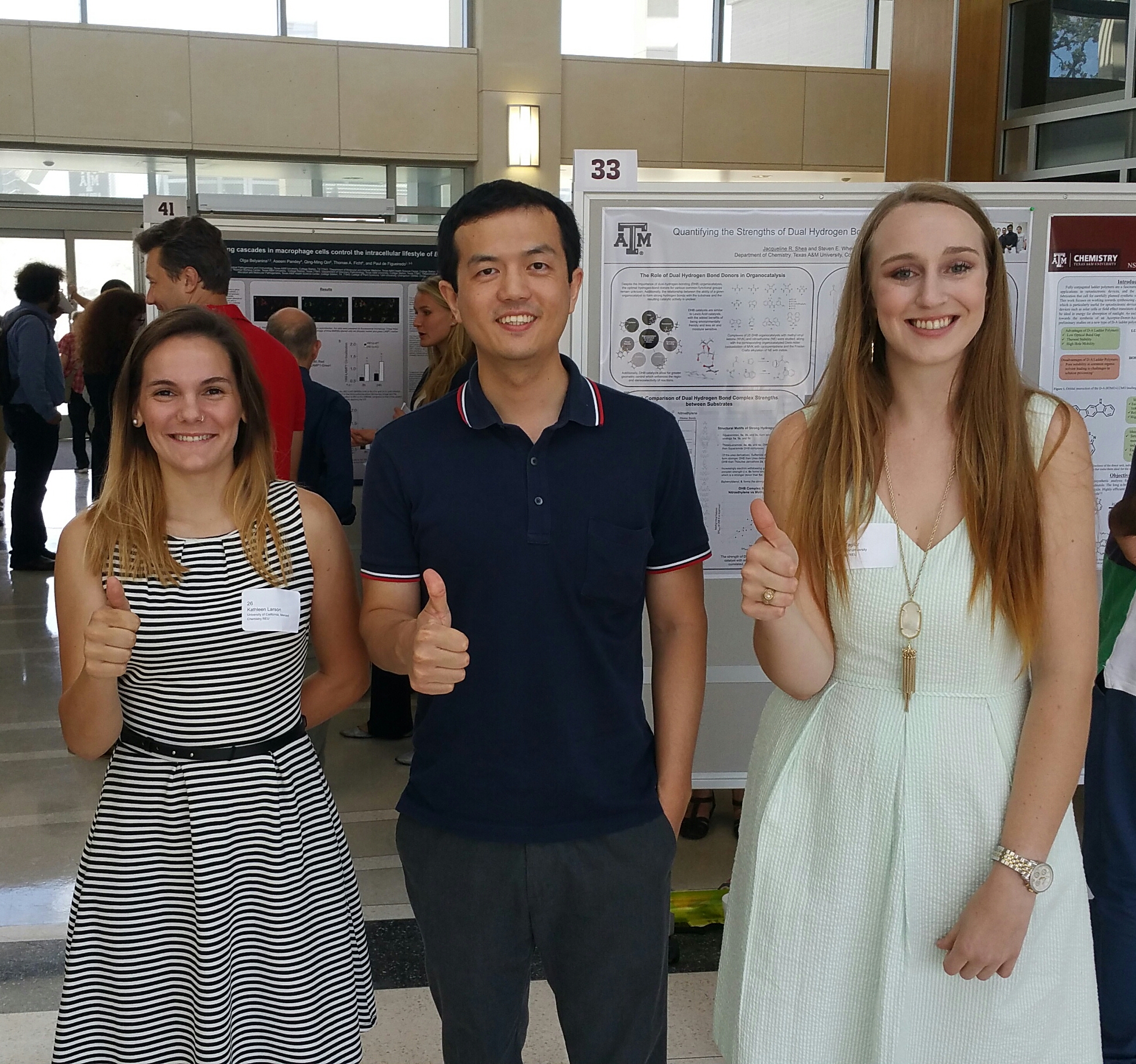 June 19th, 2015
Lei served as a discussion leader in the Gordon Research Conference of Polymer Chemistry in Mountain Holyoke, MA.
June 11th, 2015
Yang, Tianyu, Daniel Frazier, and Daniel Stanton's work on 9-ring-fused quinacridone derivatives has been published in Organic Letters. Congrats to everyone and a big thanks to our collaborators over in the Department of Material Science and Engineering!
April 10th, 2015
Lei was awarded the Kaneka Junior Faculty Award of 2015 at the PTIC Consortium Meeting. We thank Kaneka Americas Holding, Inc. and the Polymer Technology Center for this recognition and support.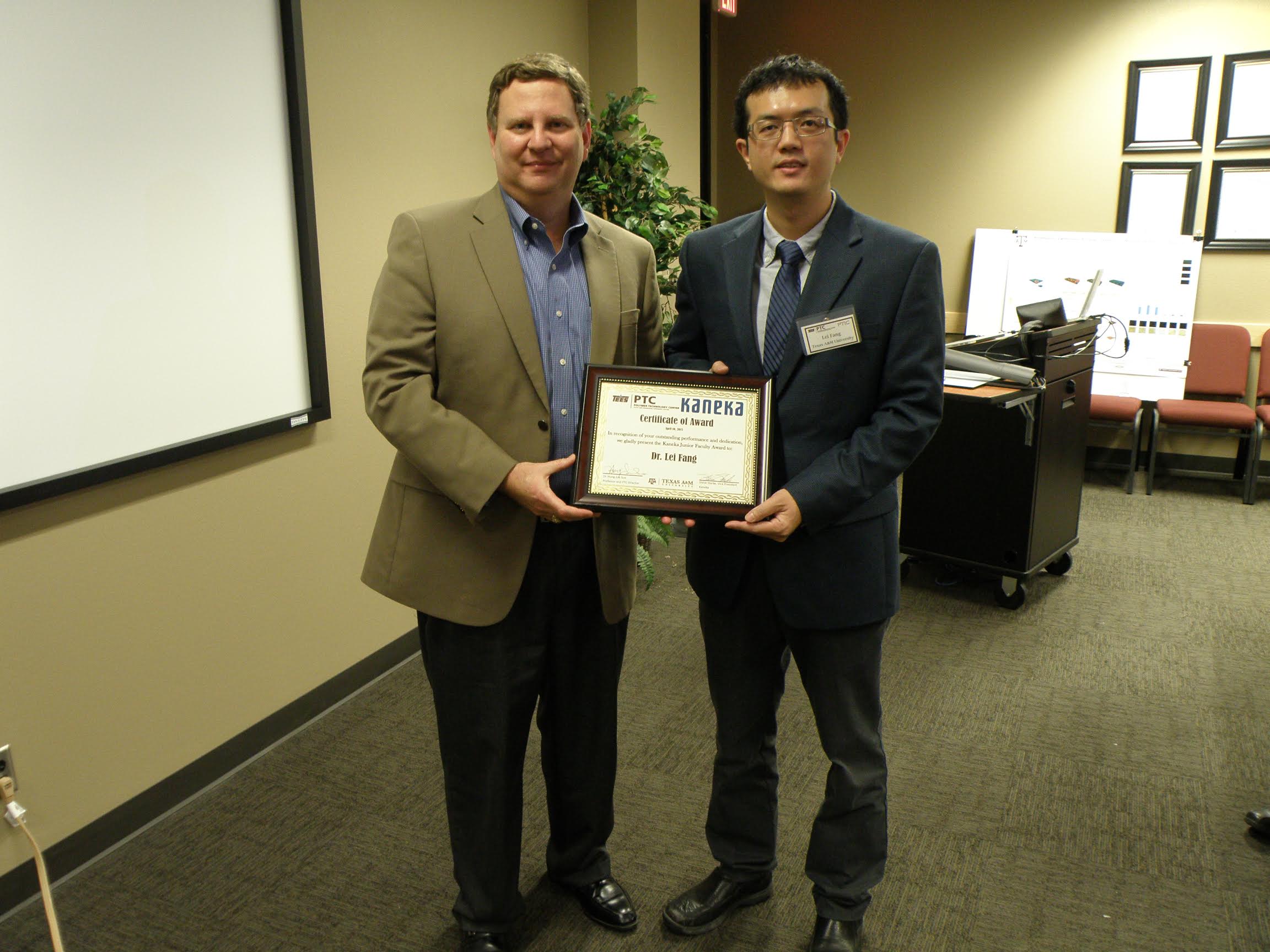 March 22nd - 24th, 2015
Lei delivered an invited talk: "Controlling Molecular Conformation of Functional Macromolecular Materials" at the ACS meeting in Denver. He also presided the morning session of PMSE Symposium: Design Principles of Functional Macromolecular Materials on March 24th.