Nov. 7st, 2014
Congratulations to 2nd year graduate student Jongbok Lee who won a poster award in the PTIC Student Poster Competition organized by Polymer Technology Center at Texas A&M University. Well done!
Nov. 5st, 2014
Our group moved to a new space (Lab 301B & 301A in Chemistry Building). We are grateful for all the departmental staff who helped us in lab moving.
Nov. 1st, 2014
We are excited to become a part of a research team that is funded in the 7th Cycle of Qatar National Priority Research Program.
Oct. 15th, 2014
Welcome 1st-year graduate students for joining the group. They are Tianyu Yuan, Shami Eden Benimana, and Alex Kalin.
Sept. 1st, 2014
Our research proposal submitted to ACS Petroleum Research Fund has been recommended for funding. We are grateful for this generous financial support.
Aug 8th, 2014
Congratulations to the summer undergraduate students Lauren, Connor, and Daniel for finishing their hard work and excellent presentation during the program. This valuable research opportunity was generously supported by the TAMU College of Science. Well done!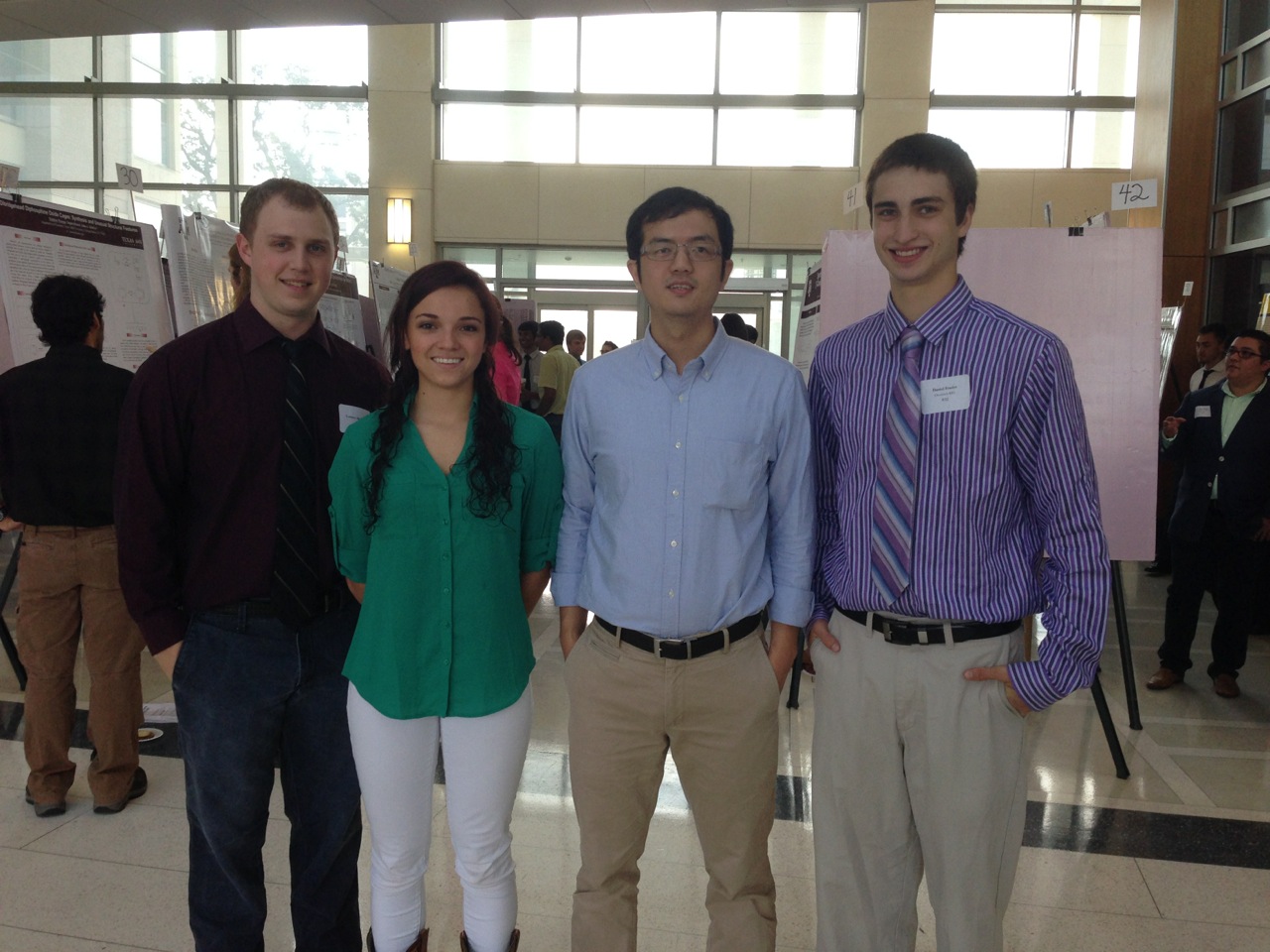 May 12th, 2014
The group members are thrilled to discuss chemistry with the TIAS fellow --- Prof. Peter Stang.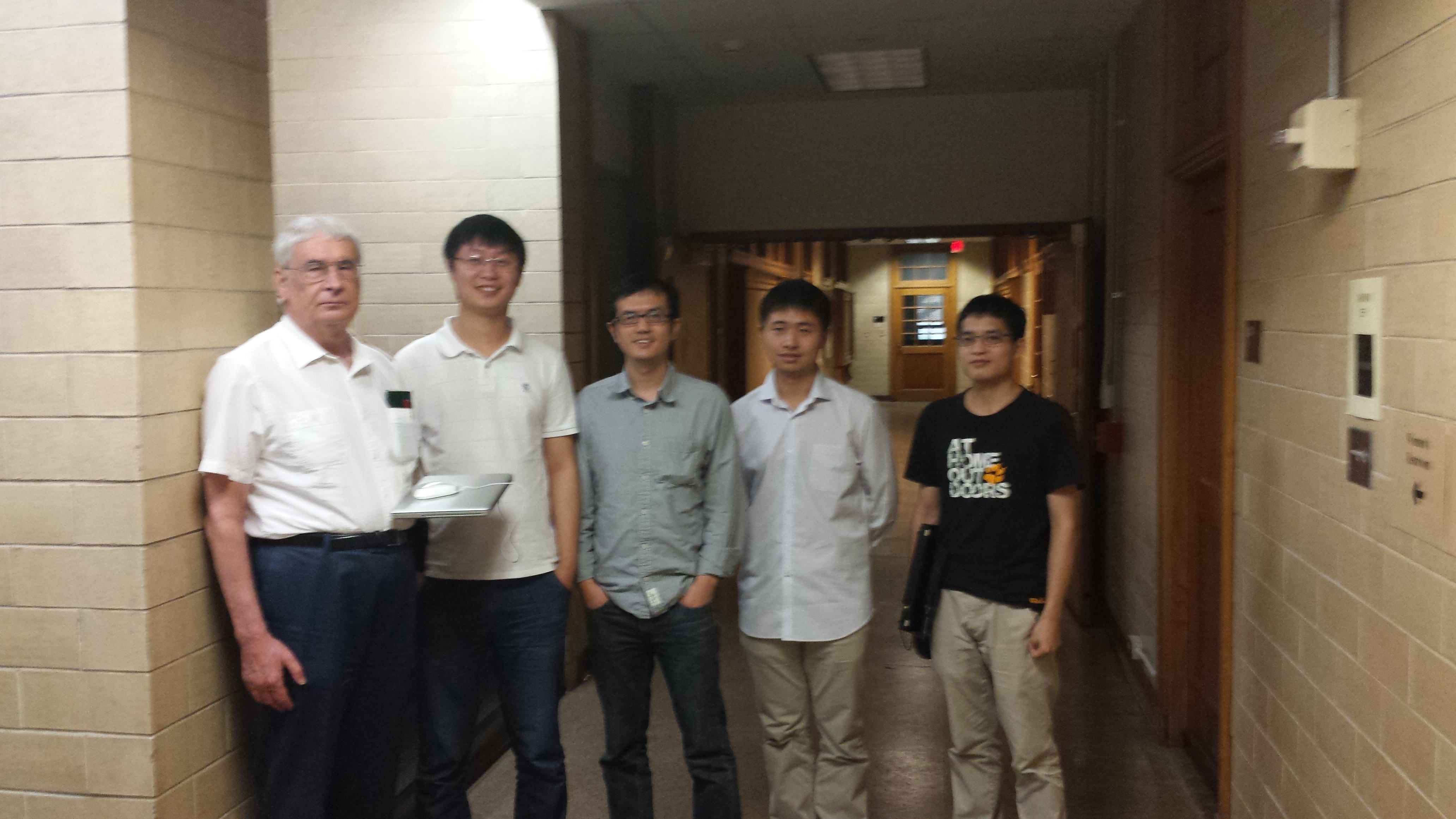 May, 2014
Congratulations to undergraduate students, Connor MeBroom, Daniel Frazer and Lauren Kuffel for receiving the Summer Undergraduate Research Program Support.
Apr 11th, 2014
Congratulations to 1st-year Graduate student Jongbok Lee, who is awarded the 2014 Kaneka Student Scholarship for his excellent academic performance and research achievement.
Mar 31th, 2014
Welcome the postdoctoral fellow, Zi-Hao Guo for joining the group!
Jan 13th, 2014
Welcome undergraduate students Jackie Mai, Lauren Kuffel and Daniel Frazier for joining the group!
Dec 6th, 2013
Congratulations to 1st-year Graduate student Congzhi Zhu, who is awarded the HEEP Graduate Fellowship for 2014. This prestigious fellowship is provided by the Texas A&M Institute for Advanced Studies (TIAS) with the kind support from TIAS fellow, Professor Peter Stang. Well-done Congzhi!
Nov 4th, 2013
Welcome undergraduate students Collete Mark and Daniel Stanton for joining the group!
Nov 1st, 2013
Welcome postdoctoral scholar
Yang Zou
for joining the group.